jack of all trades. [turkey avocado panini w. chipotle aioli]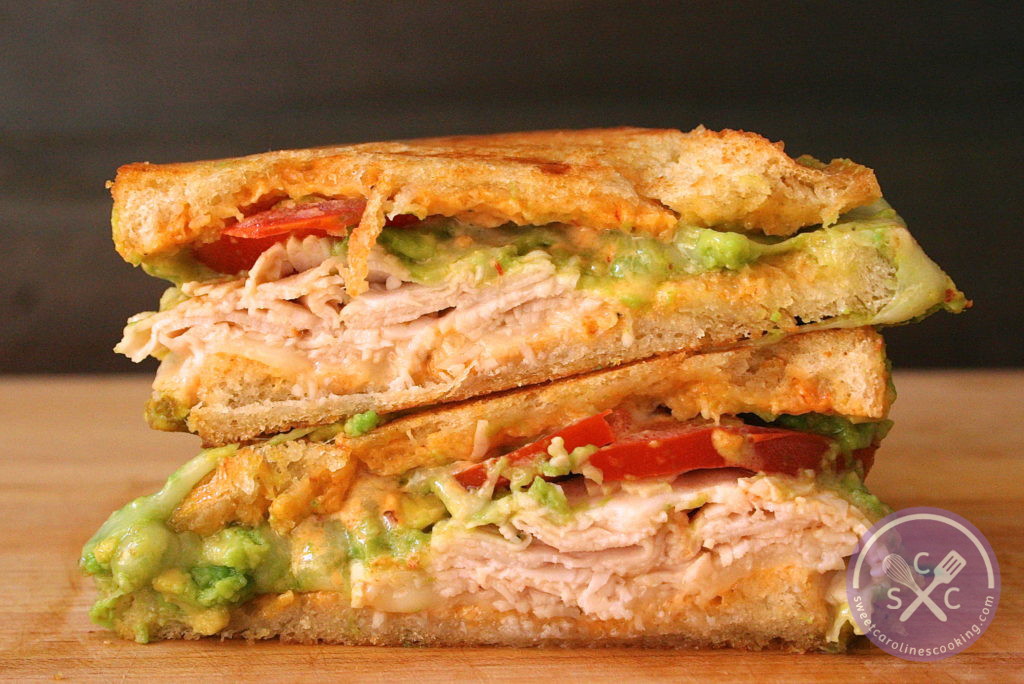 One of our current wedding gift obsessions is the Breville Duo Panini Press. That thing can do it all! We made these ridiculously delicious and easy paninis the other day and can't wait to make some Cuban sandwiches next time. :-)
turkey avocado panini w. chipotle aioli
Ingredients
½ lb. oven roasted turkey breast, thinly sliced
1 tomato, thinly sliced
1 avocado, smashed and seasoned with salt and pepper
4 slices provolone cheese
1 cup mayonnaise
1 chipotle chile in adobo
2 tbsp. chipotle adobo sauce
Salt and pepper, to taste
Bread of choice (I'd recommend a thicker bread so the panini press does not completely smash the sandwich)
1-2 tbsp. butter, to spread on top of bread for grilling
Instructions
In a small food processor, blend 1 adobo chile with 2 tbsp. adobo chile sauce. If more liquid is needed, add a bit of mayo to the food processor and pulse. Once chile is finely chopped, transfer mixture to a small bowl and add remaining mayonnaise; mix. Season with salt and pepper.
Place bread on cutting board, then slather the inside of each piece of bread with a generous portion of the chipotle aioli. On one of the pieces of bread, top with a slice of provolone cheese, then add a few slices of turkey followed by desired amount of avocado spread. Top with two slices of tomato then place other piece of bread on top (chipotle mayo side down).
Spread a small amount of butter on the top side of both pieces of bread, then place in the panini press. Cook until cheese is melted and bread is golden brown. Cut in half and serve. Recipe makes approximately four sandwiches.