back to the grind. [shredded spicy chicken & chorizo tinga tostada]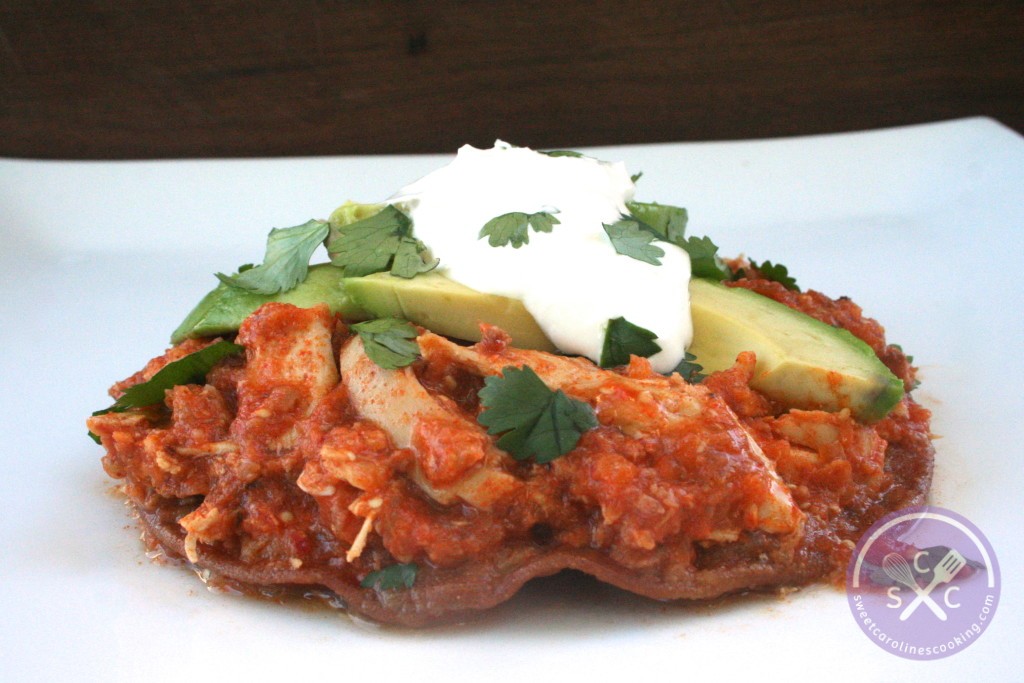 Happy New Year! I hope everyone had a wonderful holiday break filled with family, friends, food and drink. Now it's back to the grind!
shredded spicy chicken & chorizo tinga tostada
Prep time:
Cook time:
Total time:
Ingredients
Chicken recipe:
1 lb. boneless, skinless chicken breasts
1 tbsp. whole peppercorns
1 tbsp. salt
2 cloves garlic, minced
¼ medium white onion
1 bay leaf
Tinga recipe:
4 oz. raw pork chorizo
½ large white onion, diced
1-2 cloves garlic, minced
3-4 Roma tomatoes (about 1 pound), boiled 30 seconds, peeled and seeded
1 cup chopped tomatillos (husked and rinsed first)
1-2 tbsp. pureed chipotle, depending on desired spiciness
1½ tsp. salt, plus more to taste
1 tsp. black pepper, plus more to taste
½ tsp. dried Mexican oregano
1 sprig fresh marjoram, leaves removed
1 sprig fresh thyme, leaves removed
Fresh corn tortillas, fried using vegetable oil
Avocado, sliced, for garnish
Sour cream, for garnish
Fresh cilantro, for garnish
Instructions
For the chicken: Place the chicken, peppercorns, salt, garlic, bay leaf and onion in a large heavy saucepan with 6 cups of water. Bring to a boil over high heat, and then reduce to a simmer over medium-low heat for 20 minutes. Turn the heat off and remove the chicken from the liquid.
Reserve the broth for later use. Using 2 forks or clean hands, shred the chicken into a bowl and set aside.
For the tinga: In a large heavy saute pan, cook the chorizo over medium heat until fully cooked, about 6 minutes. Add the onions and saute until translucent and fragrant, about 3 minutes. Add the garlic and saute for 1 minute. Add the tomatoes and cook for 1 minute. Add the tomatillos and cook for 1 minute. Add the chipotle, salt, pepper, Mexican oregano and the leaves of marjoram and thyme. Cook for about 5 minutes.
Using an immersion blender, mix the ingredients together, to puree the tomatillo chunks.
Next, add the shredded chicken. Cook for another 3 minutes. Add between ½ cup and 1 cup of the chicken cooking liquid, depending on the thickness of the sauce. Cook for 5 more minutes.
For assembly: Place desired amount of tinga on each tostada. Top with avocado, sour cream and fresh cilantro. Serve.
Notes
Recipe adapted from Food Network