home sweet home. [scalloped potatoes & ham]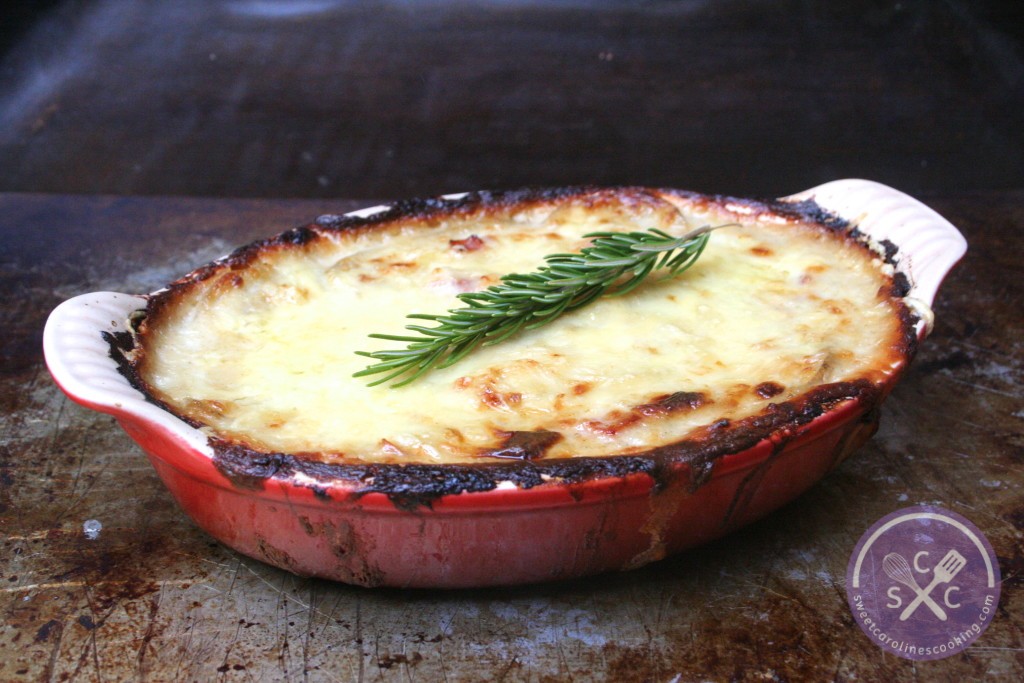 Scalloped potatoes and ham always reminds me of my grandma. Although she doesn't make it anymore, my mom and I made sure to learn the recipe; however, we adapted it by using Jarlsberg and gouda cheese, instead of my grandma's favorite, Velveeta. :-) This hearty, comforting casserole is the perfect side dish for your Thanksgiving feast tomorrow (maybe minus the ham)!
scalloped potatoes & ham
Prep time:
Cook time:
Total time:
Ingredients
½ cup (1 stick) butter
4 tbsp. flour
½ cup half & half
½ cup low-fat milk
½ cup shredded Jarlsberg cheese
½ cup shredded hard gouda
Salt and pepper, to taste
½ large yellow onion, finely diced
1 tbsp. butter
3-4 small russet potatoes, very thinly sliced, or sliced using a mandoline
¾ cup diced ham
Instructions
Preheat oven to 350 degrees.
In a medium saucepan, melt butter over medium-low heat. Once melted, add 4 tbsp. flour and whisk quickly to incorporate. After 30 seconds, add half & half and milk; stir. Whisk constantly, until mixture thickens. Once thick, add cheese and whisk together. Season with salt and pepper.
In a small skillet, melt 1 tbsp. butter then add diced onion. Cook until translucent and aromatic, about 3-4 minutes.
Thinly slice potatoes using a knife or madoline, then add slices to a large bowl of water. Soak potatoes 5-10 minutes, then drain and dab slices dry.
In the bottom of a small casserole dish, make one layer of potato slices. Next, sprinkle diced onion on top, followed by ham slices; spoon a layer of cheese sauce on top of ham. Repeat process three times.
Cover dish with foil then place in oven. Cook for 45 minutes to 1 hour.
Remove foil and place dish under the broiler to brown the top. Remove from oven then serve.