cooling off. [hearty chili]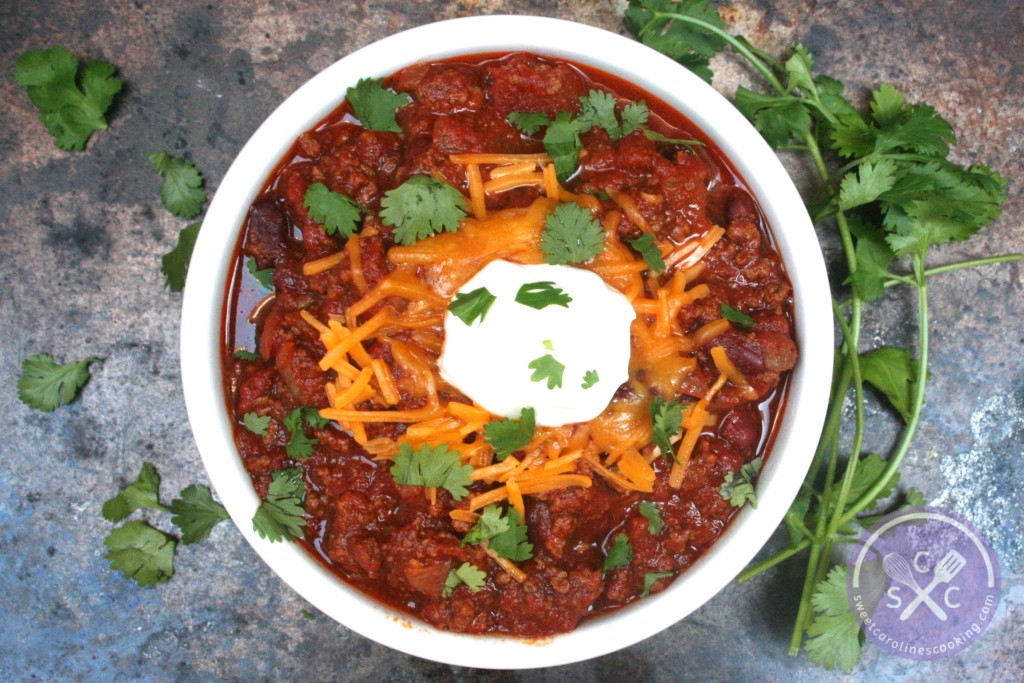 It's finally starting to cool off in LA (well, at least at night), so this hearty chili is perfect for a quick and hearty dinner. I will definitely be making this again once it actually feels like winter!
hearty chili
Prep time:
Cook time:
Total time:
Ingredients
3 lbs. beef
Olive oil
1 yellow onion, diced
1 (28 oz.) can San Marzano crushed tomatoes
1 (28 oz.) can San Marzano diced tomatoes
1 (6 oz.) can tomato paste
3 tbsp. chili powder
1 tbsp. ancho chile powder
2 tbsp. cumin
1 tsp. sugar
1 tbsp. salt, plus more to taste
Ground pepper, to taste
1 tsp. crushed red pepper flakes
2 (16 oz.) cans kidney beans, drained and rinsed
Shredded cheese, for garnish, if desired
Sour cream, for garnish, if desired
Instructions
In a large pot, heat olive oil over medium heat. Add ground beef and cook until browned, breaking up the meat into small pieces while it cooks. Once cooked through, strain the meat and return to the pot, over low heat.
In a small skillet, heat olive oil over medium heat, then add diced onion. Cook onion until translucent and browned, about 3-4 minutes. Remove from heat and transfer onion to the pot with the beef.
Add crushed tomatoes, diced tomatoes and tomato paste to beef and stir. Season with chili powder, ancho chile powder, cumin, sugar, salt, pepper, and crushed red pepper flakes. Add kidney beans.
Cook chili over medium-low heat for about 20-30 minutes, to let flavors blend. Serve and top with shredded cheese and sour cream, if desired.