triple threat. [caribbean shrimp bites]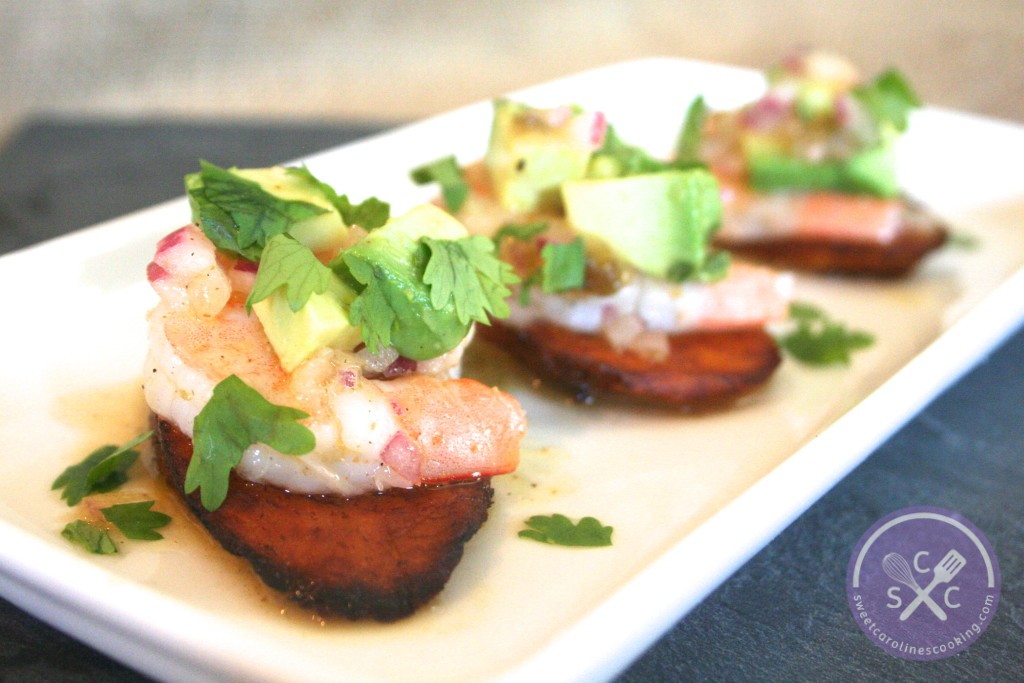 These shrimp bites are incredibly delicious, impressive and beautiful. Talk about a triple threat!
caribbean shrimp bites
Prep time:
Cook time:
Total time:
Ingredients
Adobo chili pepper seasoning, to taste
1 lb. medium shrimp, peeled and de-veined
½ cup lemon juice
2 tbsp. olive oil
¼ cup packed fresh cilantro, finely chopped, divided
¼ red onion, finely chopped
1 jalapeno, seeded and de-veined, finely chopped
1 avocado, diced into small pieces
2 plantains
Vegetable oil, for frying
Instructions
In a medium pot over medium-high heat, bring 2 cups water to a boil; season with adobo seasoning. Add shrimp. Remove pot from heat; cover tightly. Set pot aside until shrimp are pink, about 3 minutes. Drain shrimp and rinse under cold water until cool; set aside.
In large Ziploc bag, combine lemon juice, olive oil, 2 tbsp. cilantro, onions and jalapeño; season with adobo.
Submerge shrimp in lemon mixture, then seal bag and transfer to the refrigerator. Chill until shrimp absorbs flavor of marinade, at least 2 hours, or up to 24 hours.
To fry the plantains, head oil in a large, deep skillet over medium high heat. Peel the plantains and slice into thin pieces (at an angle).
Fry the plantain pieces until browned and tender. Drain excess oil on paper towels.
To serve, remove shrimp from marinade, reserving ¼ cup marinade. Arranged cooked plantains on serving platter. Evenly divide shrimp among plantains; drizzle with reserved marinade. Sprinkle shrimp bites with avocado and remaining cilantro.
Notes
Shrimp bites recipe from Goya.