crowd-pleaser. [bacon jalapeño popper dip]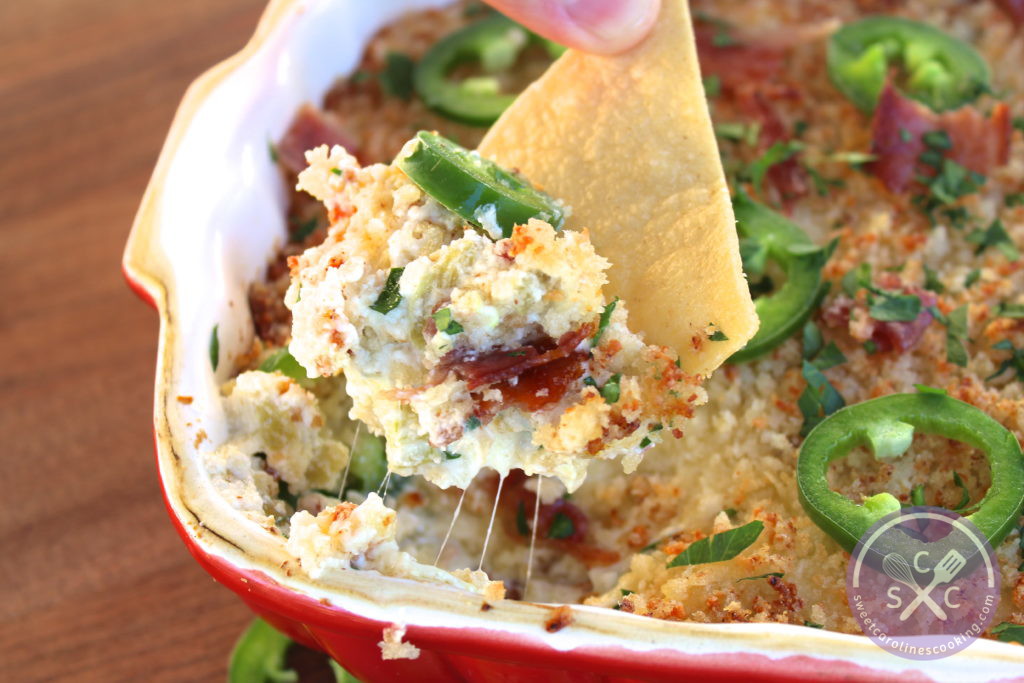 Wow, it's been a minute since I've posted! With work getting busier by the minute, I haven't had as much time to document all of my recipes, but I am trying to get back on track. I made this jalapeño popper dip over Christmas break and it was to.die.for. It was an absolute hit with friends and family and you can bet I will be making it again soon!
bacon jalapeño popper dip
Prep time:
Cook time:
Total time:
Ingredients
16 oz. cream cheese, softened
1 cup mayonnaise
4 oz. jarred jalapeño, drained and diced
4 oz. jarred green chiles, drained and diced
¾ cup shredded Mexican cheese
1¼ cup shredded pepperjack cheese
½ tsp. cumin
4-6 slices cooked bacon, crumbled
⅔ cup panko breadcrumbs
½ cup grated Parmesan cheese
4 tbsp. unsalted butter, melted
1 jalapeño, sliced with seeds removed, for garnish
Fresh parsley, chopped, for garnish
Instructions
Preheat oven to 350 degrees. Spray baking dish with non-stick spray.
Add softened cream cheese and mayonnaise to a mixing bowl and beat with a hand mixer until smooth and combined. Add ½ of the bacon, jalapenos, green chiles, cumin, Mexican cheese and pepperjack cheese.
Transfer mixture to prepared baking dish and smooth out with a spatula.
In a small bowl, combine melted butter, panko bread crumbs and Parmesan cheese. Sprinkle over the top of the dip. Sprinkle remaining bacon pieces over the top.
Bake for 20-25 minutes, until panko is lightly golden brown and dip is bubbling. Remove dip from the oven and top with fresh jalapeño slices and chopped parsley. Serve hot with tortilla chips.