fuego. [smoky roasted poblano & hatch chile salsa]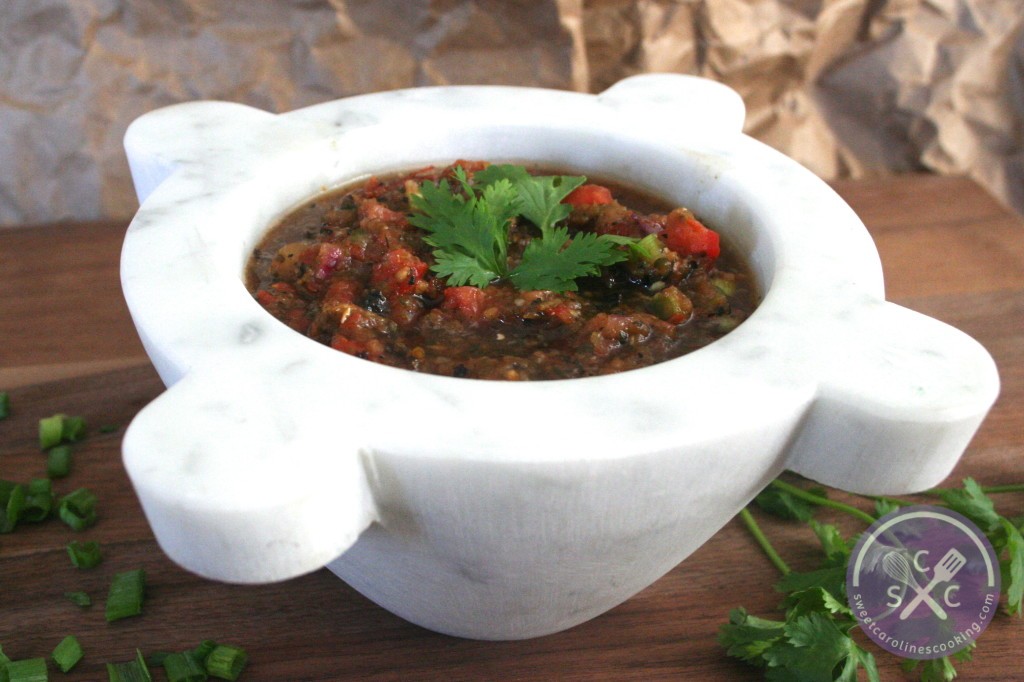 I'm a sucker for delicious, authentic, homemade salsa. This recipe is just that and more. Enjoy with tortilla chips or alongside beans, rice, tacos…you name it!
smoky roasted poblano & hatch chile salsa
Prep time:
Cook time:
Total time:
Ingredients
2 hatch chiles, roasted
1 pasilla pepper, roasted
1 jalapeño, roasted
4 Roma tomatoes, cored
Juice of 1 lime
Cilantro, to taste, plus more for garnish
Salt and pepper, to taste
Instructions
Preheat oven to 400 degrees.
Place hatch chiles, pasilla pepper and jalapeño on a cookie sheet. Roast until skins are blackened and blistered, turning halfway through cooking, about 15 minutes total.
Remove peppers from the oven. Cut off stems of all of the chiles and peppers, then place in a food processor (skin on), along with tomatoes and lime juice. Season with cilantro, salt and pepper.
Garnish with cilantro and serve with tortilla chips.