time to relax. [chicken tortilla soup topped w. avocado & homemade crispy tortilla strips]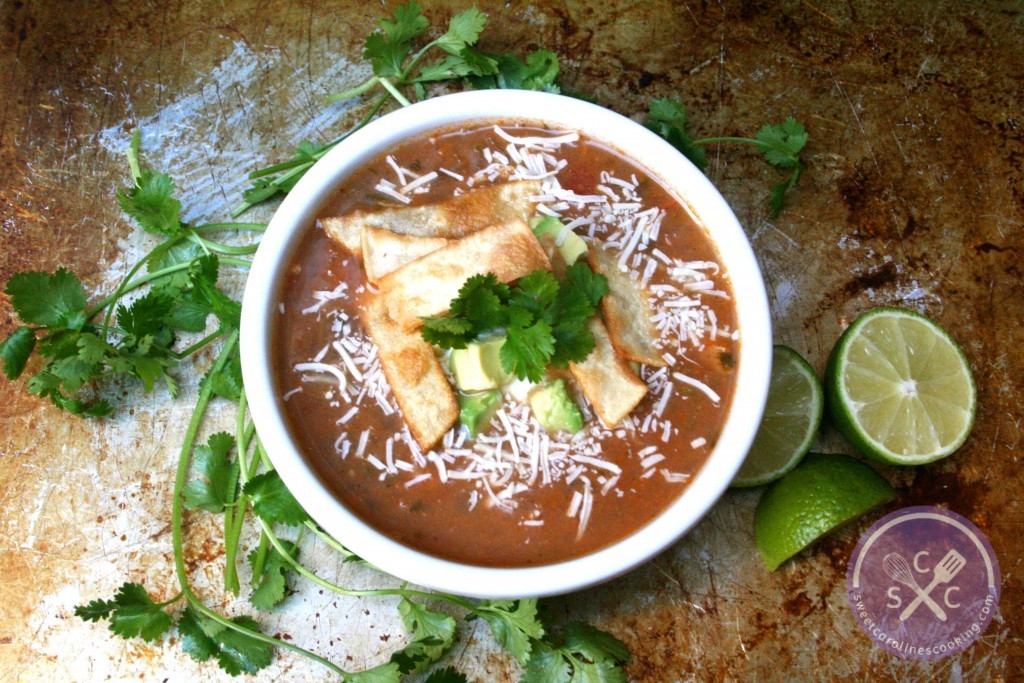 I can't believe Christmas is only a few days away. Fortunately, I only have to buy one more present, and already wrapped all of my other gifts–that's a first for me! Considering the past few months have been extremely busy, I'm really looking forward to relaxing at home with family for the next couple weeks. :-)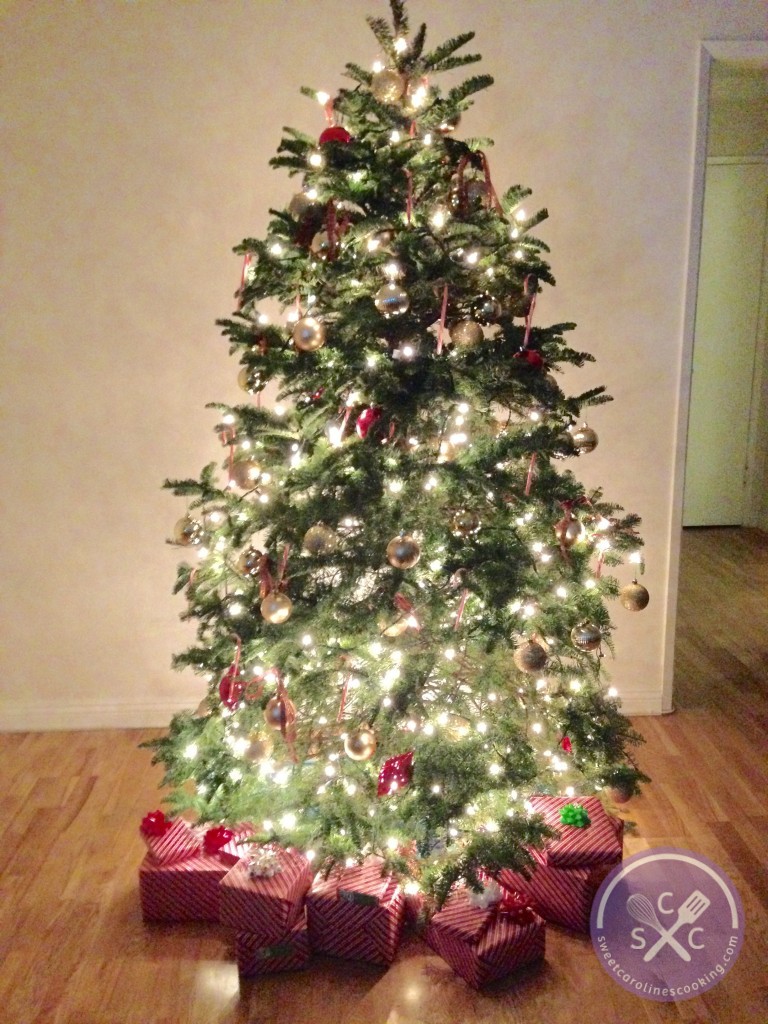 chicken tortilla soup w. homemade crispy tortilla strips
Prep time:
Cook time:
Total time:
Ingredients
3-4 tbsp. vegetable oil or olive oil
1 medium yellow onion, finely diced
4-6 cloves garlic, crushed
3-4 boneless, skinless chicken breasts, poached then shredded
2 jalapenos, seeded, de-veined and finely diced
6 cups chicken broth
1-2 Roma tomatoes, diced, with juices
1 can (15 oz.) diced tomatoes, with juices
1 can (14.5 oz.) black beans, drained and rinsed
2 tsp. cumin, plus more to taste
2½ tsp. chili powder, plus more to taste
A few dashes of cayenne (optional)
1½ - 2 tbsp. salt, plus more to taste
1½ - 2 tbsp. pepper, plus more to taste
Juice of 1 lime
2-4 tbsp. cilantro, chopped, plus more for garnish
½ cup Monterey Jack cheese, plus additional for garnish
Avocado, diced, for garnish
Sour cream, for garnish
Vegetable oil
6 corn tortillas, cut into ½-inch strips
Instructions
Bring a large pot of water to a boil, then poach chicken for about 15 to 20 minutes, until cooked through. Remove chicken from pot; once cool enough to handle, shred the chicken.
While chicken is cooking, heat vegetable oil in a separate large pot over medium heat, then add diced onion and garlic; cook until translucent and aromatic, about 5 minutes. Add the diced jalapeno and cook another 1-2 minutes.
Pour the chicken broth, tomatoes (with juices) and black beans into pot and bring to a boil. Once mixture reaches a boil, reduce heat to a simmer and add shredded chicken. Season with cumin, chili powder, cayenne, salt and pepper, and cook an additional 5 minutes.
Next, add lime juice and chopped cilantro to pot and mix. Stir in ½ cup Monterey Jack cheese and quickly incorporate, to avoid cheese clumping together. Let soup simmer another 15 minutes, to blend flavors.
For the crispy tortilla strips: Stack corn tortillas and cut the pile into six strips. Heat vegetable oil in small skillet (fill oil about ¼ way up the side of the skillet); once hot, add 5-6 tortilla strips at a time and cook until golden on both sides, about 20-30 seconds total. Remove from pan and place crispy strips on paper towel-lined plate. Season tortilla strips with salt.
For serving: Pour tortilla soup in a bowl, then garnish with Monterey Jack cheese, sour cream, diced avocado and crispy tortilla strips.