newfound love. [creamy buffalo chicken & quinoa bake w. kale, broccoli & goat cheese]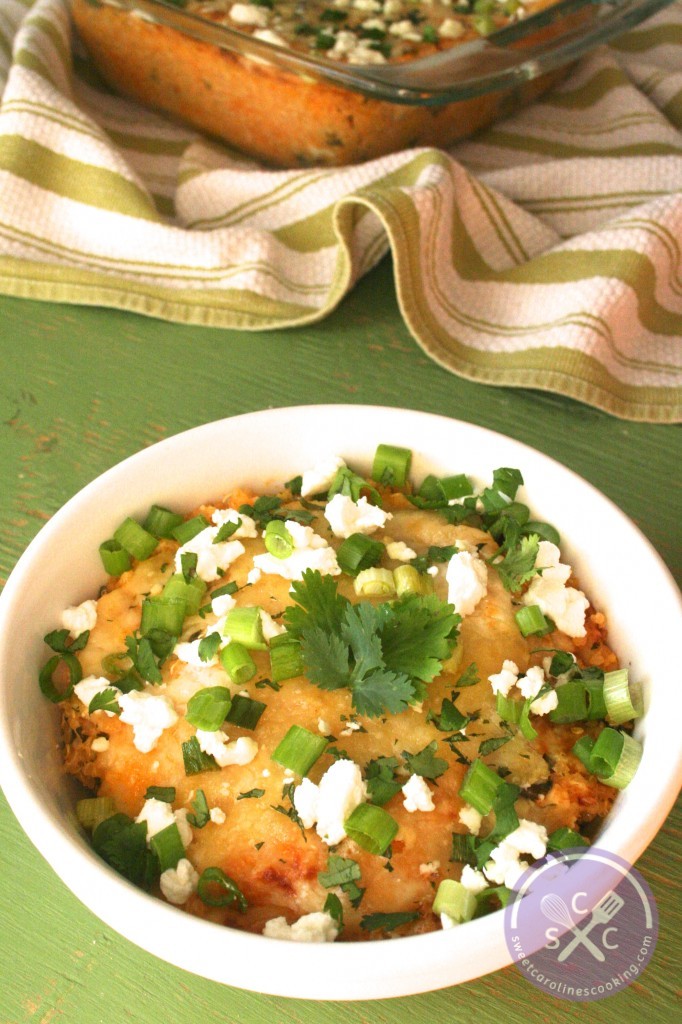 Over the past few months, I've fallen in love with buffalo sauce. Don't ask what took me so long. I had a ton of quinoa in my pantry and wanted to find a way to combine the grain with my newfound love (buffalo sauce). To my surprise, I found a recipe online that did just that. This quinoa bake was divine–I'm getting giddy just thinking about having it for dinner tonight. :)
creamy buffalo chicken & quinoa bake w. kale, broccoli & goat cheese
Prep time:
Cook time:
Total time:
Ingredients
2 cups water
1 cup uncooked quinoa
2 cups kale, stems removed
2 small heads of broccoli, chopped
2 boneless, skinless chicken breasts, cooked then chopped or shredded
1 tbsp. flour
1 tbsp. unsalted butter
1 cup 1% milk
½ cup Trader Joe's shredded swiss and gruyere blend
¾ cup shredded cheddar cheese
¼ cup unsalted butter, melted
½ cup Frank's RedHot Original sauce
Salt and pepper, to taste
2-3 tbsp. crumbled goat cheese, plus more if desired
Fresh cilantro, chopped, for garnish
Green onions, chopped, for garnish
Instructions
Preheat oven to 350 degrees. Grease an 8x8" baking dish with non-stick spray and set aside.
Pour quinoa and 2 cups water into a medium saucepan, then bring to a boil. Reduce heat to low and add the chopped kale and broccoli on top of the water--do not stir. Cover and simmer for 15-20 minutes or until all water is absorbed. Remove from heat then fluff quinoa with a fork and stir the vegetables into the quinoa. Add the cooked chicken pieces, toss, and set aside.
Heat a medium saucepan over medium heat, then add 1 tbsp. butter. Once melted, add the flour and whisk together to create a roux. Cook, stirring constantly, 1-2 minutes, until mixture gets golden in color. Turn heat to low then add milk and stir. Continue stirring until milk thickens. Add swiss/gruyere cheese and half of the cheddar cheese and whisk until mixture is smooth. Remove form heat then stir in the ¼ cup melted butter and hot sauce. Season with salt and pepper.
Pour the sauce over the quinoa mixture and mix well to combine. Pour the quinoa into the greased baking dish. Top with remaining cheddar cheese.
Bake 10-15 minutes and then turn the broiler on and broil 3-5 minutes, until cheese is golden and bubbly.
Remove pan from oven then top with goat cheese, cilantro and green onions. Let cool about 5 minutes, then serve.