a real winner. [chewy chocolate & peanut butter cookies]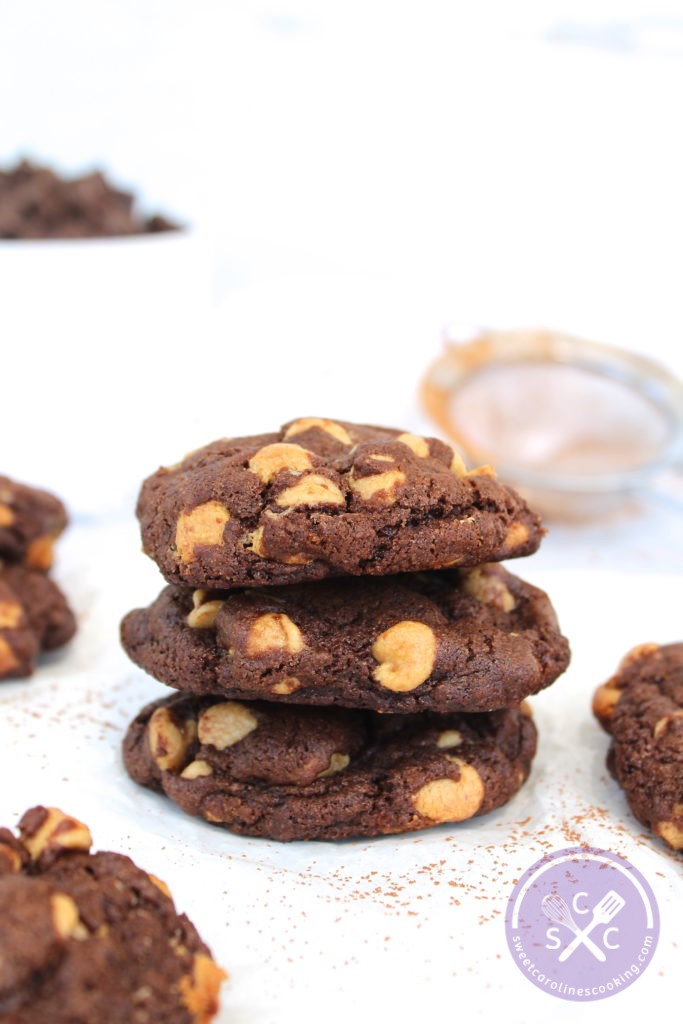 If you know me well, you know I'm oddly not a chocolate fan (which is why I don't have many chocolate recipes on my blog – sorry!). But for the sake of everyone else who is a chocolate fan, I figure I need to show some love once in a while. That's where these chewy chocolate and peanut butter cookies come in. This recipe honestly just came from the Reese's peanut butter chips bag, but it was a real winner. My husband, mom and dad can attest to that!
chewy chocolate & peanut butter cookies
Prep time:
Cook time:
Total time:
Ingredients
¾ cup Hershey's Cocoa
1 tsp. baking soda
1⅔ cups Reese's Peanut Butter Chips (10 oz. package)
1¼ cups ( 2½ sticks) unsalted butter, softened
2 eggs
2 cups sugar
2 tsp. vanilla extract
2 cups all-purpose flour
½ tsp. salt
Instructions
Preheat oven to 350 degrees.
In a medium bowl, stir together the flour, cocoa, baking soda and salt; set aside.
Beat butter and sugar in large bowl with mixer until fluffy. Add eggs and vanilla and beat well. Gradually add flour mixture, beating well. Stir in peanut butter chips. Drop by heaping, rounded tablespoons onto ungreased cookie sheet.
Bake cookies 8 -10 minutes. Cool slightly, then transfer from cookie sheet to wire rack. Cool completely. Recipe makes roughly 24 cookies.