nothing more refreshing. [frosé]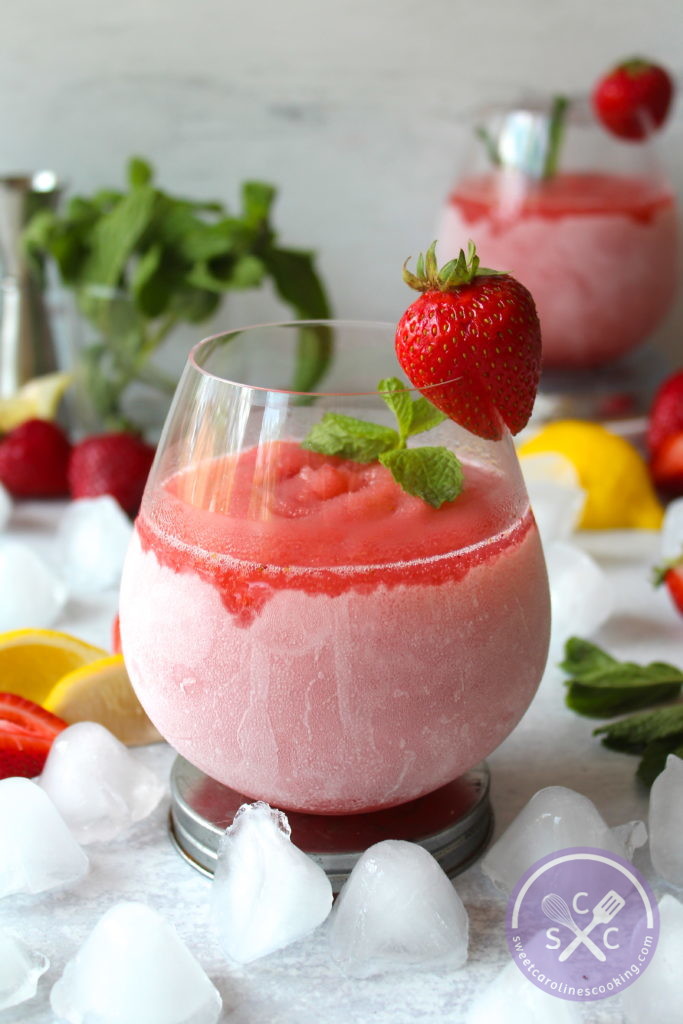 With these recent sweltering hot days, nothing's more refreshing than a big glass of frosé. I've often ordered the drink at restaurants, but I never realized how easy it was to make it at home. Seriously, so easy! There's no doubt this drink will be a hit at your summer gatherings.
frosé
Ingredients
1 bottle (750 ml) rosé (I used Fabre en Provence 2019 Côtes de Provence Rosé)
2 cups frozen strawberries
⅓ cup vodka (such as Tito's Vodka)
4-5 Tbsp. sugar, or to taste
Juice of 1 lemon
Fresh strawberries, for garnish
Fresh mint, for garnish
Instructions
Pour rosé into a large Tupperware or bowl with a lid and freeze until almost solid, at least 6 hours or overnight.
Once rosé is frozen, break up into chunks with a wooden spoon, then pour into a blender. Next, add frozen strawberries, vodka, sugar and lemon juice to the blender.
Blend until slushy, making sure not to over-blend to prevent the mixture from getting too watery.
Pour frosé into glasses, garnish with fresh strawberries and fresh mint then serve immediately.
If you're not serving all of the frosé at once, pour back into a Tupperware or bowl with a lid and place in the freezer until ready to drink.