dangerously delicious. [blueberry mojito]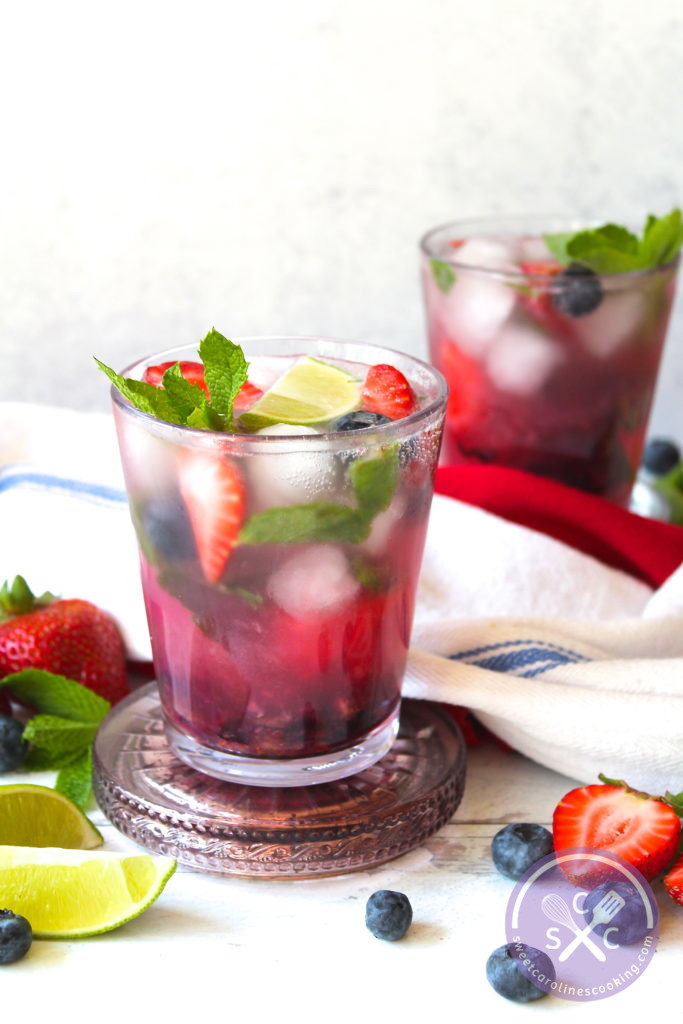 If you're still in need of a cocktail idea for 4th of July tomorrow, I've got you covered. This blueberry mojito is ALL you need. It's fruity, refreshing and dangerously delicious. Highly recommend!
blueberry mojito
Ingredients
16 fresh blueberries, plus more for garnish
4 Tbsp. freshly squeezed lime juice (from about 2 limes)
4 tsp. sugar
16 fresh mint leaves, plus more for garnish
½ cup (4 oz.) white rum
Ice
¼ cup (2 oz.) club soda
Fresh strawberries, sliced in half, for garnish
Lime wedges, for garnish
Instructions
To a cocktail shaker, add fresh blueberries, lime juice, sugar and mint leaves. Use the end of a wooden spoon or cocktail muddler to muddle the mint into the lime juice and sugar, about 30 seconds to 1 minute or until blueberries are macerated.
Next, add the rum and stir well. Pour mixture into two glasses filled with ice, leaving about one inch of room, then top with club soda.
Garnish with additional blueberries, mint leaves, a lime wedge and sliced strawberry (for color), if desired.