jumping on the bandwagon. [apple cider bourbon cocktail]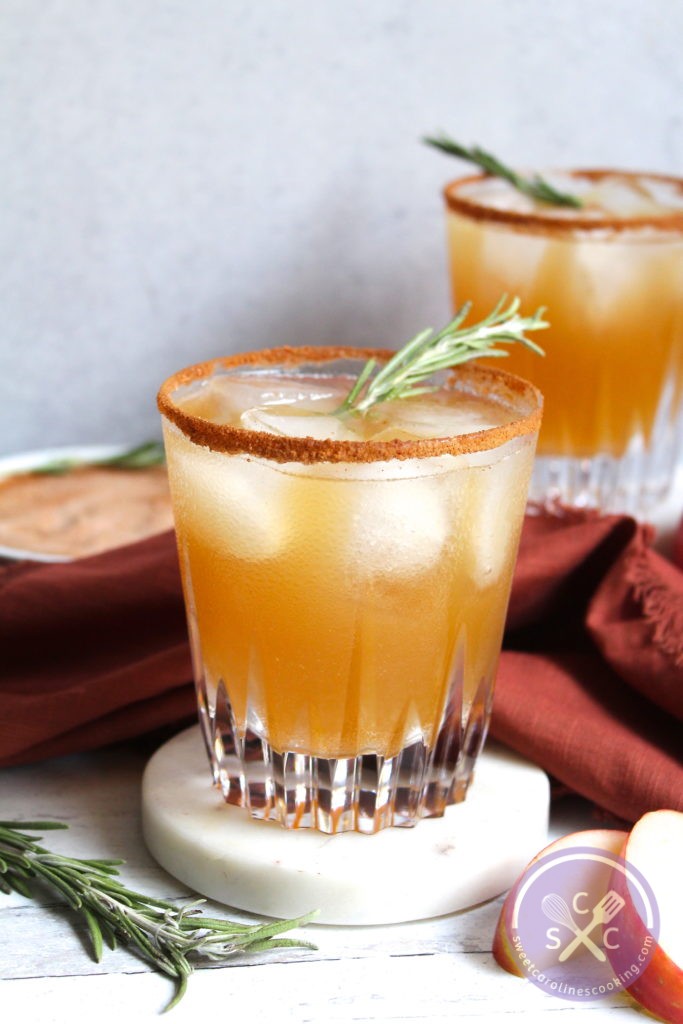 Considering it's officially fall, I figured it was time to jump on the bandwagon and start posting some fall-inspired recipes. I was itching to make something with apple cider and landed on this cocktail. Although I'm not typically a bourbon fan, I've got to say, this drink was fabulous. And it came together SO quickly. Perfect for a get together or holiday!
apple cider bourbon cocktail
Ingredients
6 oz. apple cider, plus additional for the rim of the glass
4 oz. bourbon
1 Tbsp. sugar
½ Tbsp. cinnamon
4 oz. ginger beer
Rosemary sprig, for garnish
Juice of lemon, if desired
Instructions
Fill a cocktail shaker with ice. Add apple cider and bourbon, then shake for 30 seconds.
Pour a small amount of apple cider in a small bowl or plate. Mix 1 Tbsp. sugar and ½ Tbsp. cinnamon in another small bowl or small plate.
Dip rim of both drinking glasses in apple cider, then dip in cinnamon sugar mixture to create a cinnamon-sugar rim.
Add ice to both glasses, then strain apple cider bourbon into each glass.
Top cocktails off with ginger beer, then garnish with a rosemary sprig. Add a squeeze of fresh lemon juice to the cocktail, if desired.