comfort food. [broccoli cheese soup]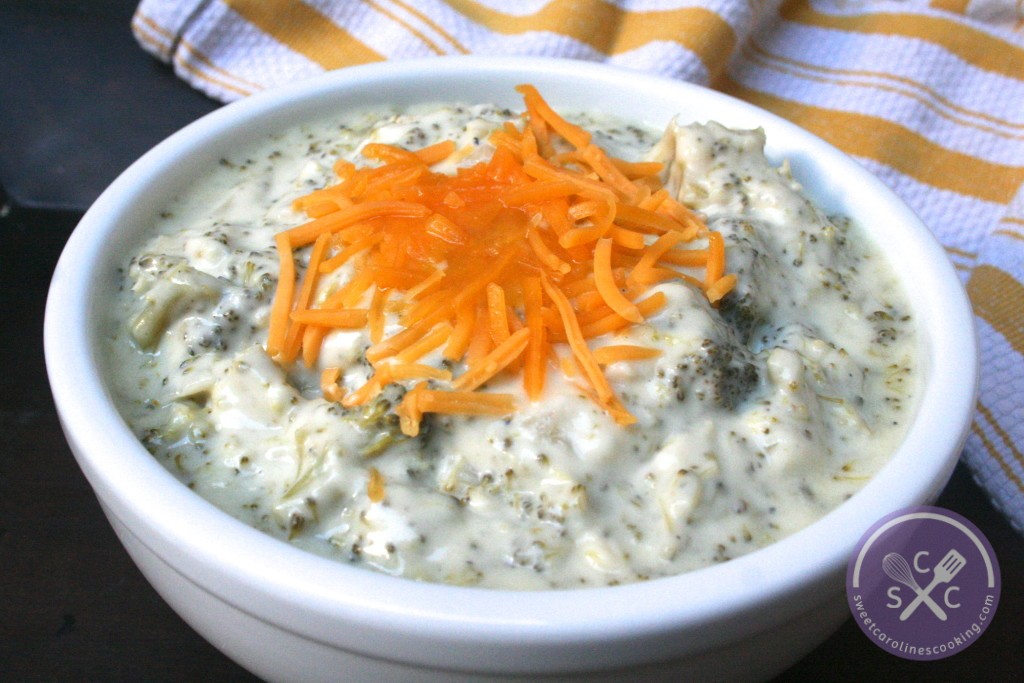 If this just isn't your week and you're in need of a hearty, comforting meal, I suggest making this delicious broccoli cheese soup! It's packed with flavor and is kind of healthy, since there's broccoli in the recipe, right? :-)
broccoli cheese soup
Prep time:
Cook time:
Total time:
Ingredients
2 crowns of broccoli, cut into 1-inch florets
2 cups chicken broth or vegetable broth, plus additional if soup is too thick
½ cup yellow onion, finely diced
4-6 tbsp. flour
½ cup (1 stick) butter
2 cups milk (1% or 2%)
¼ cup shredded Gouda cheese
¼ cup shredded cheddar cheese, plus additional for garnish
¼ cup shredded or grated Parmesan
¼ cup shredded Jarlsberg
Salt and pepper, to taste
Instructions
Warm a large pot over high heat, then add broccoli, onions and chicken broth. Bring to a boil then simmer about 15-20 minutes.
In a separate pan, melt the butter and add flour to create a roué. Add milk and heat until it bubbles and thickens.
Next, add the cheeses one at a time, mixing after each addition, making sure all of it melts.
Add the cheese mixture to the broth and broccoli; add additional chicken broth if soup is too thick. Season with salt and pepper.