hop on board. [ground turkey zucchini boats stuffed w. bell pepper, mushroom, onion & tomato]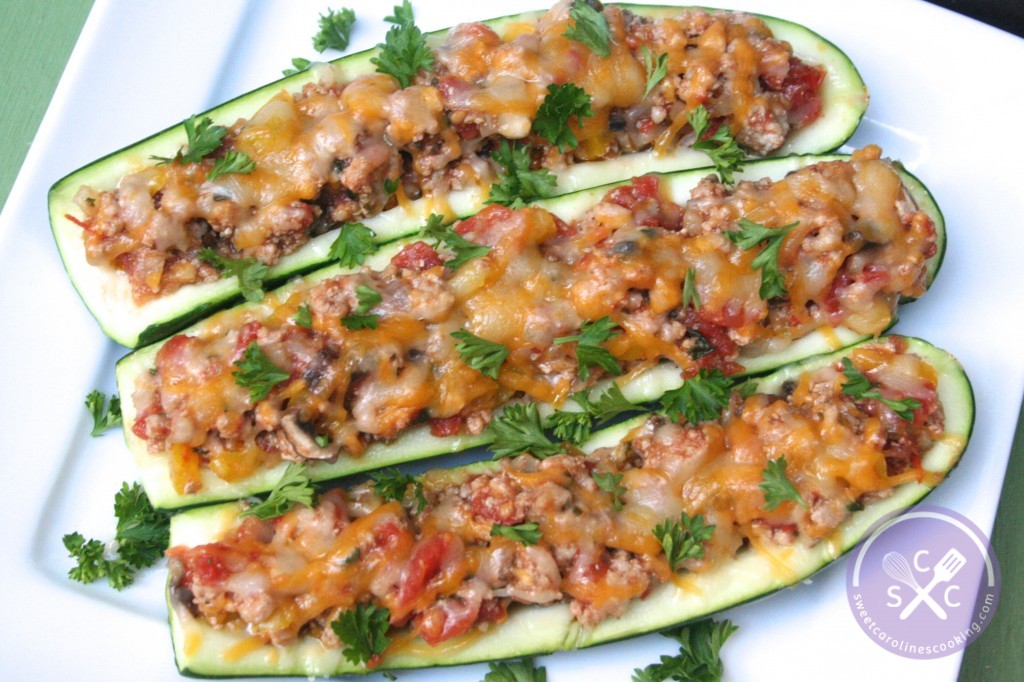 I hope everyone is having a great Thursday! Can you believe Thanksgiving is already next week? Next week! This month has flown by, and since work has been insanely busy, it's made the time go by even faster. I worked the Hollywood Film Awards last weekend, and am working the American Music Awards this weekend. I can't wait!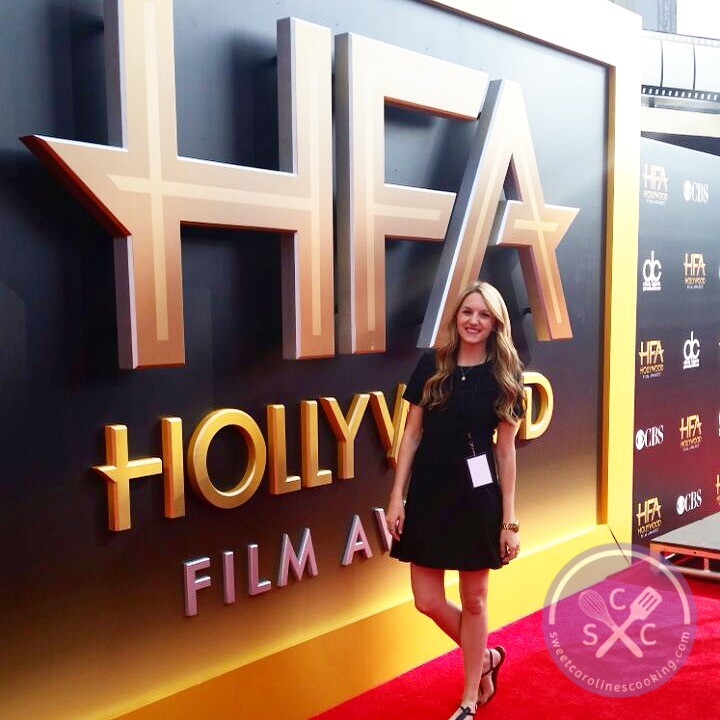 ground turkey zucchini boats stuffed w. bell pepper, mushroom, onion & tomato
Prep time:
Cook time:
Total time:
Makes approximately 12 zucchini boats
Ingredients
6 zucchini, halved, insides removed and reserved
1 lb. ground turkey
1 tbsp. olive oil
3 cloves garlic, minced
½ - ¾ red onion, diced
1 yellow bell pepper, diced
2-3 Roma tomatoes, cored and diced
4 cremini mushrooms, thinly sliced
Salt and pepper, to taste
1 can (14.5 oz.) diced tomatoes
2 cloves garlic
2-3 tbsp. fresh basil, chopped
Shredded cheddar cheese, for topping
Fresh parsley, for garnish
Instructions
Preheat oven to 350 degrees. Spray a large glass baking dish with cooking spray.
Cut each zucchini in half vertically, then carefully scoop out the center of the zucchini, leaving about ½-inch of zucchini on the skin. Reserve the zucchini insides and set aside.
Bring a large pot of water to a boil, then add zucchini halves and cook 2 minutes. Remove zucchini from water and place halves in glass baking dish.
Next, warm a large skillet over medium-high heat, then add ground turkey and cook until done, about 8-10 minutes, breaking up the turkey into small pieces as it cooks.
While turkey is cooking, place a medium skillet over medium heat. Once warm, add olive oil; add garlic, red onion and bell pepper. Cook until slightly soft, 3-5 minutes. Next, add tomatoes, mushrooms and zucchini insides, and cook another 1-2 minutes. Remove from heat, then pour vegetables into pan with the ground turkey.
Place a small saucepan over medium heat, then add the can of diced tomatoes, garlic and basil. Bring the mixture to a simmer and cook 3-5 minutes. Season with salt and pepper.
Pour tomato sauce into the pan with the turkey and vegetables, then mix. Season with salt and pepper.
Spoon turkey mixture into the insides of the zucchini boats, then top with shredded cheddar cheese.
Put zucchini boats in oven and cook 8-10 minutes, or until cheese melts. Remove from oven and let cool 5 minutes. Garnish with fresh parsley and serve.