touchdown. [cheesy bacon-jalapeño dip]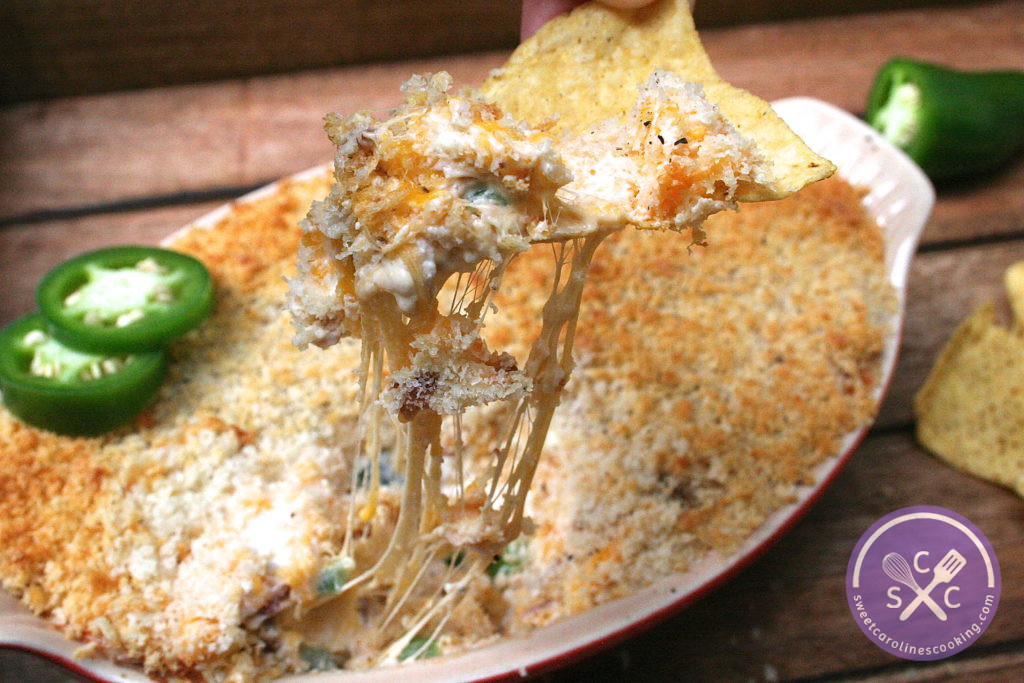 Stumped on what to make for Super Bowl Sunday? I've got you covered! This creamy bacon and jalapeño dip is delicious, extremely easy to make and I guarantee it will be a hit with your friends. With minimal prep and cook time, this appetizer is a winner.


cheesy bacon-jalapeño dip
Prep time:
Cook time:
Total time:
Ingredients
8 oz. (1 brick) cream cheese
2 cups shredded cheddar cheese
½ cup sour cream
¼ cup milk (I used 1%)
4-5 slices freshly cooked, crispy bacon, crumbled
1 tbsp. bacon drippings
1 tsp. white vinegar
2 jalapeños, seeded and deveined (if desired), then diced
Panko bread crumbs, for topping, seasoned with salt and pepper
Instructions
Preheat oven to 350 degrees.
In a medium bowl, mix together cream cheese, cheddar cheese, sour cream, milk, bacon, bacon drippings, white vinegar and jalapeños, then transfer to a small baking dish. Spread mixture out evenly in the pan.
Top jalapeño dip with seasoned panko bread crumbs.
Place dip in oven and bake 30 minutes. At the end of baking, if panko bread crumbs are not golden enough, turn the broiler on high and check the bread crumbs every few minutes to ensure they aren't burning.
Remove dip from the oven and let cool slightly. Serve hot with tortilla chips.
Notes
Recipe from The Food Network.