so fresh and so clean. [shredded buffalo chicken wrap]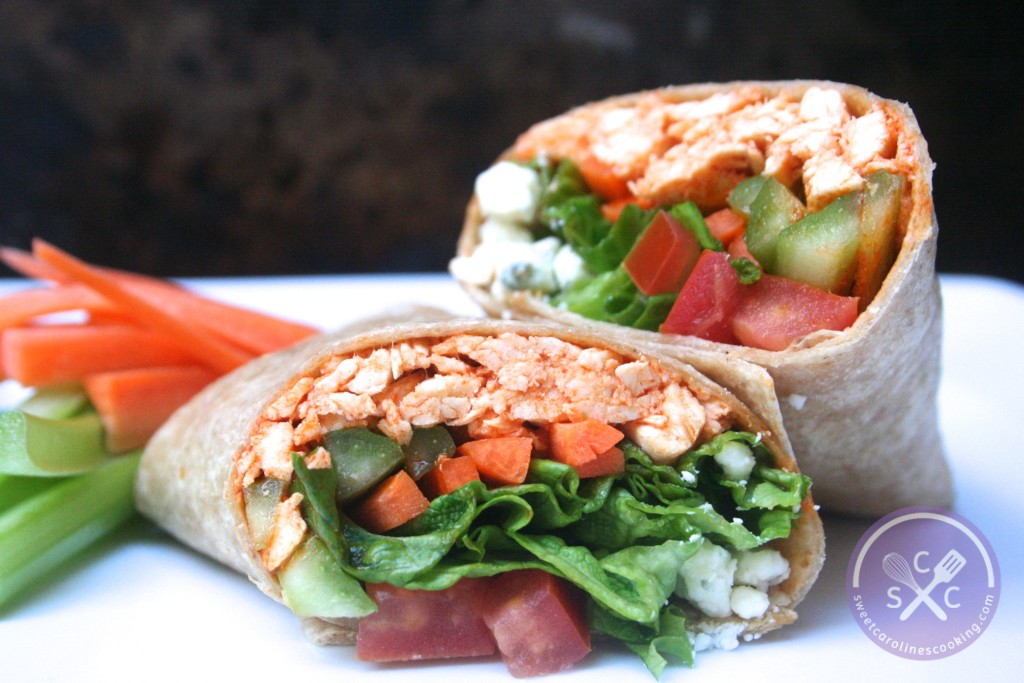 Although this buffalo chicken wrap is extremely simple, it's not lacking in flavor. The buffalo sauce gives the wrap just the right amount of kick, so dressing is not necessary. But, if you're feeling rebellious, go ahead and drizzle some ranch dressing on top!
shredded buffalo chicken wrap
Prep time:
Cook time:
Total time:
Ingredients
1½ - 2 lbs. boneless, skinless chicken breasts, poached then shredded
2 tbsp. butter
½ cup Frank's Hot Sauce, plus more to taste
3-4 carrots, peeled then thinly sliced
3-4 celery stalks, thinly sliced
2-3 Roma tomatoes, diced
Green leaf lettuce
Crumbled blue cheese or Monterey Jack cheese
Whole wheat tortillas
Ranch dressing, if desired
Instructions
Bring a large pot of water to a boil, then add chicken and cook until done. Remove chicken from the pot and set aside. Once chicken is cool enough to handle, shred the chicken. Place shredded chicken in a medium bowl.
In a separate small bowl, melt butter, then add Frank's and whisk together. Pour the Frank's mixture over the shredded chicken and mix, making sure to coat all of the chicken pieces. Add more Frank's if necessary.
For wrap assembly: Warm a whole wheat tortilla, then pile buffalo chicken in the center, and top with a few slices of carrots, celery, diced tomatoes and blue cheese. Top with a couple pieces of green leaf lettuce. Fold up tortilla and serve. Drizzle ranch dressing inside the wrap, if desired.