tequila tuesday. [spicy jalapeño margarita]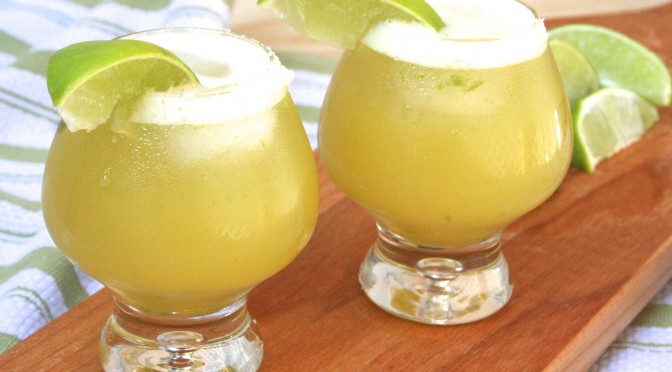 Happy taco Tuesday, or as I'm calling it, tequila Tuesday! These spicy jalapeño margaritas would perfectly compliment your carne asada tacos or burrito. Cheers!
spicy jalapeño margarita
Ingredients
1 strip jalapeño, de-seeded and de-veined
¾ cup freshly squeezed lime juice
¼ cup freshly squeezed orange juice
4 tbsp. confectioner's sugar, plus more to taste
½ cup Anejo Herradura tequila
Ice cubes
Salt, for the rim of the glass
Lime wedge, for garnish
Instructions
In a small food processor, grind jalapeno until very fine. Add lime juice, orange juice, confectioners' sugar and tequila; mix. Pour margarita into a salt-rimmed glass with ice cubes. Garnish with lime wedge.