checking off my list. [linguine w. grilled asparagus pesto & lemon zest]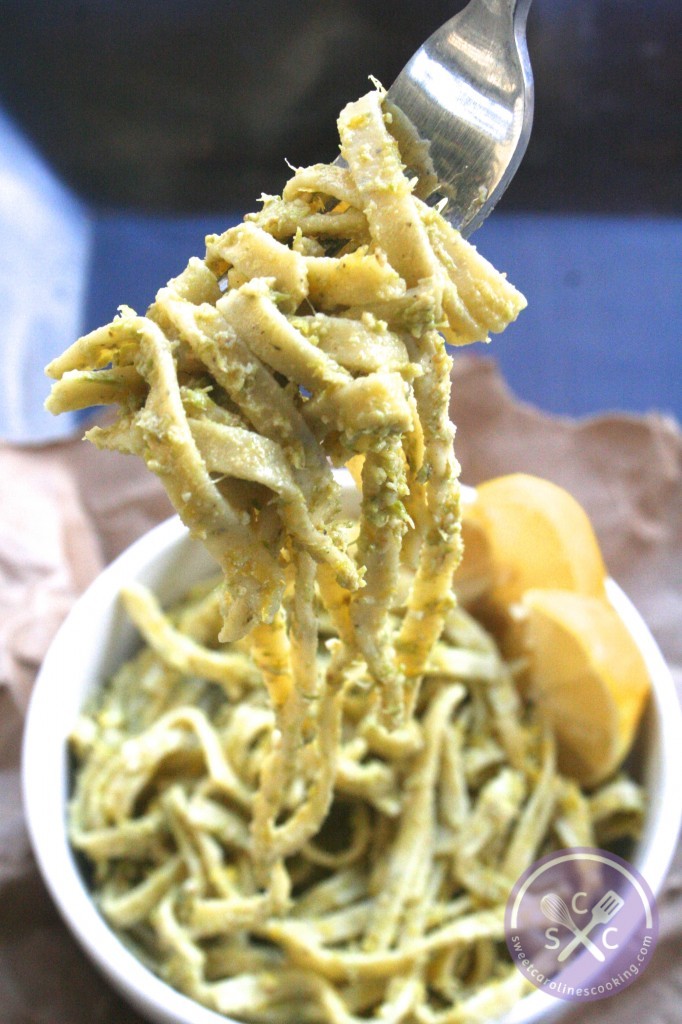 How is Christmas only two weeks away?! I'm having a minor panic attack, as I'm behind on just about everything–shopping, decorating, holiday baking, etc. But I'm kicking it in gear this week and going to check some things off my list. Baking is first on the list, of course. :)
linguine w. grilled asparagus pesto & lemon zest
Prep time:
Cook time:
Total time:
Ingredients
1 bag (8 oz.) Trader Joe's Garlic Basil Linguine
12 oz. asparagus, woody ends removed, then tossed in olive oil
½ cup pine nuts, toasted
3 cubes Dorot frozen crushed garlic (from Trader Joe's)
¼ - ½ cup olive oil
½ cup grated Parmigiano-Reggiano
Zest and juice of 1 lemon
Salt and pepper, to taste
Grilled chicken, if desired
Instructions
Heat an indoor skillet over medium-high heat, then lightly spray with cooking spray. In a medium bowl, lightly cover asparagus with olive oil. Transfer asparagus to grill and cook about 5 minutes, or until cooked and grill marks appear. Remove from heat and set aside.
Heat a small skillet over medium heat. Add pine nuts and toast until golden brown. Remove from heat.
In a food processor, pulse toasted pine nuts and garlic until finely chopped. Add grilled asparagus. Gradually add olive oil while pulsing mixture, until asparagus is finely chopped and incorporated. Transfer pesto to a medium bowl, then stir in Parmesan and lemon zest. Season with salt and pepper, to taste.
Bring a large pot of water to a boil. Add a dash of salt and the linguine to the water; cook 4-6 minutes, or until pasta reaches desired texture. Reserve ½ cup pasta cooking water then drain pasta in a colander. Return pasta and reserved cooking water to the pot. Add pesto (will only use about ¾ of pesto) and lemon juice, and toss to coat. Season with salt and pepper.
Serve pasta hot; add grilled chicken on top, if desired.