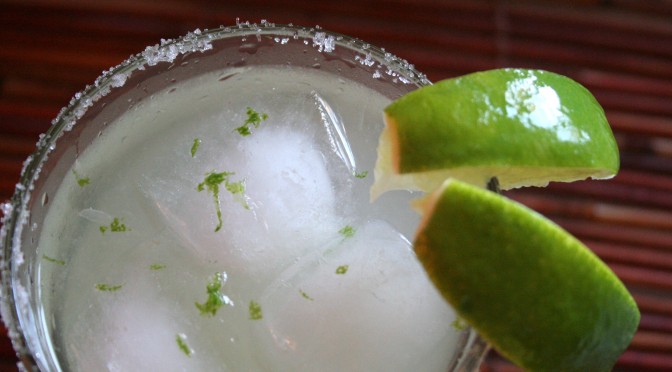 Though this isn't a ground breaking recipe, it'd consider it a worthy staple. I never get around to making homemade margaritas, primarily because I always find it much easier to buy margarita mix for large parties.
However, my apartment was overflowing with limes, so I thought it the perfect opportunity to whip up a margarita (instead of using the limes to bake something fattening, which I would normally do).
For the non-drinkers out there, I would still enjoy this drink without the tequila, as it was sweet and refreshing. I added a bit of lime zest to give the drink an extra burst of flavor.