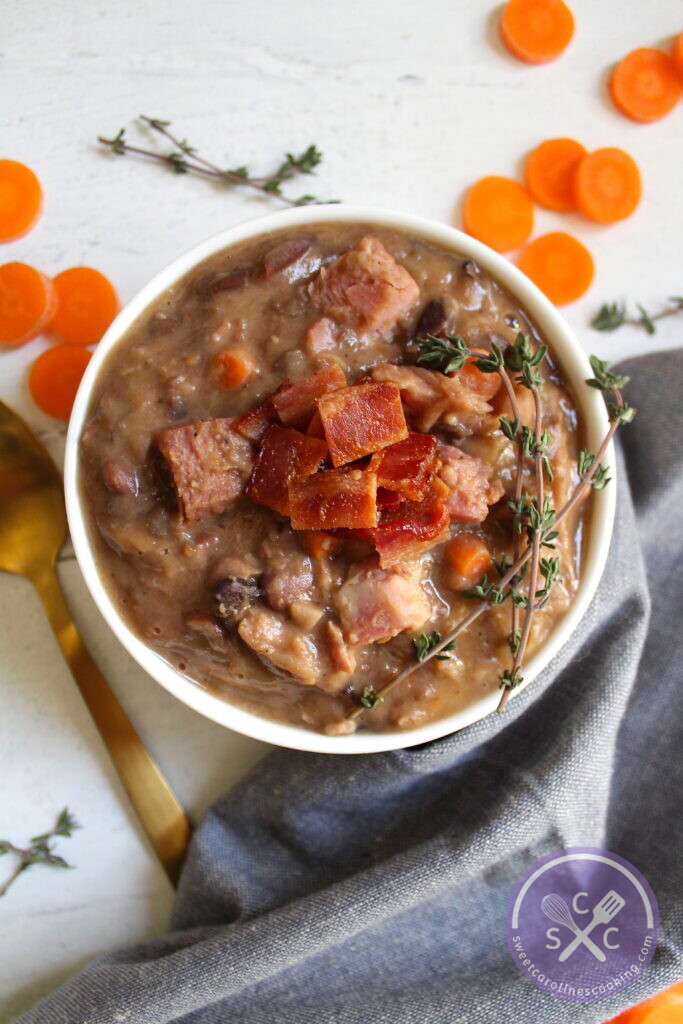 Although this ham and bean soup recipe has been in my family for years, I've never made it before – I've always left that part up to my mom or grandma. While visiting home, my mom pulled a gorgeous honey baked ham out of the fridge. Almost immediately, I decided that I wanted to make use of the ham bone, and what better way to do that than make this extremely simple, yet hearty, healthy and delicious soup. I would even call it a stoop.
I'm always tricked into thinking this soup is unhealthy, because of its thickness and heartiness; however, there's not one ingredient in this recipe that's unhealthy – beans, ham carrots, onions.
Even though this isn't the ideal summer dish, it's made for the perfect meal this week with the start of California's June gloom.