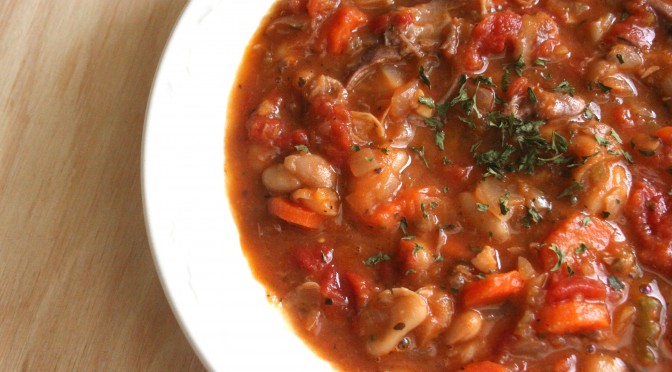 Sorry I've been MIA this week! I focused all of my time and energy on preparing and hosting my second lamb supper club. If you recall, the Tri-Lamb Group approached me last November to take part in the company's supper club series. The Tri-Lamb Group is "a collaborative initiative of lamb producer organizations from the U.S., New Zealand and Australia which focuses on educating Americans about lamb." The company selects food and lifestyle bloggers in LA, Boston and Washington, D.C.
Just as last time, the Tri-Lamb Group provided me with a recipe and all the ingredients. I was only in charge of providing hors d'oeuvres and side dishes.
I kicked off the night with a few simple appetizers, including fresh shrimp with homemade cocktail sauce, veggies with homemade ranch dressing and an out of this world hot cheese dip (recipe below).
For the main course, I made the Tri-Lamb Group's recipe for braised lamb shanks with white beans and tomatoes, served alongside a salad with dried cranberries, slivered almonds, feta cheese and balsamic vinaigrette. My friend Danielle concluded the dinner party with a divine three-layer strawberries and cream cake from Vanilla Bake Shop.
I want to thank McKinzey at Fleishman-Hillard, Inc. for all of her help throughout this supper club series. I had an absolute blast, and I know my dinner guests would say the same!